Beach cottages for sale in Carolina Beach NC
When one thinks of North carolina beach cottage for sale one classic scenario comes to mind–the beach cottage for sale!  Here are a couple of low end cottages and a modern high end cottage.   And then you have the question what does a low end cottage go for that is oceanfront in Carolina Beach NC.   Bottom line is that the classic 3 bedroom 2 bath home is worth about $850,000 now when it is an oceanfront home for sale in NC.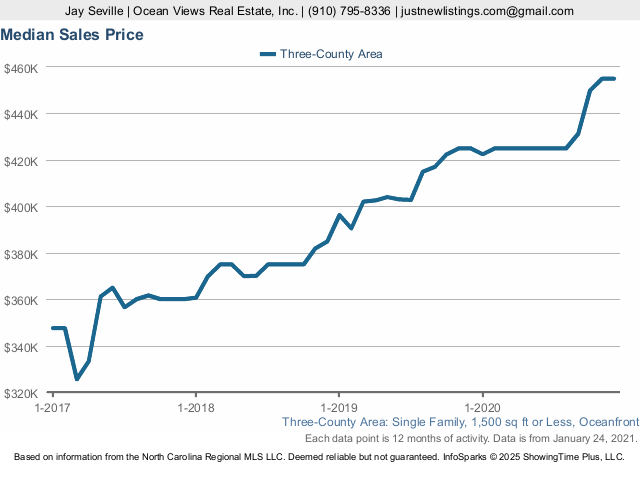 Last year 38 cottages sold — perhaps some of them I would not classify as such. But the point is that Carolina Beach may be the ultimate beach for the prevalence of this style of home–many of them 50+ years old that have withstood the test of time. You'll find that the oldest cottages from the 1930-1960s are usually purely ground level.  Later in the 1970s and forward many of them starting being built on pilings.  here in chronological order of year built are several sets of sold homes from 2018-2019 in CB.  A challenge for these historic homes built pre-1980s is that they are more prone to have issues with their pilings and them being unstable. This can mean about $20,000 to "sister" the pilings.  The point of where the piling touches the beach is the weak point.  Underneath and above that line the piling is consistent and not going through a wet and drying process.  Today's pilings are constructed more effectively long term than earlier decades.
North Carolina oceanfront cottages
Another way of referring to these homes and the way people are searching for them is to use the phrase "tiny houses" for sale in NC.  Locally we refer to them as cottages but for buyers outside the area tiny houses is the trending phrase apparently for these small beach houses.  When you look at North Carolina oceanfront homes one would say that about 40% have that cottage look that comes to mind with beach properties.
These homes often gross 10-13% of list price when managed well.  Their charm factor can be off the charts when the design work is done right.  Soon I'll have some resources for you that I email people regularly on how to manage these tiny beach houses that help you get 30-40% higher rental income than most owners.
Active Beach Cottages for Sale
Start of list of properties
# 100386183
Keller Williams Innovate-oki
# 100385902
Swanson Realty-brunswick County
# 100385735
Coldwell Banker Sea Coast Advantage
# 100385288
Keller Williams Innovate-oki
# 100385162
Intracoastal Realty
# 100384285
Coastal Realty Associates, LLC
# 100383103
Northrop Realty
# 100378357
Intracoastal Realty Corp
# 100377222
Intracoastal Realty Corp.
# 100370946
Keller Williams Innovate
# 100369228
Teresa Batts Real Estate, LLC
# 100367013
Sea N Sound Properties LLC
# 100361123
Intracoastal Realty Corp
# 100359132
Re/max At The Beach / Holden Beach
# 100346877
Lynda Haraway Group, Inc.
# 100330041
Art Skipper Realty Inc.
Listing Data last updated: 1st June, 2023 08:00 MST