Breakers Condo in Carolina Beach 1801 Canal Dr
Breakers Condo is a Carolina Beach condo that is a Second row home for sale in Carolina Beach.  The Breakers condos used to be going for 140,000 for a one bedroom back in 2016 and now are 185,000.  The 1st floor units have garages–a unique find in Carolina Beach! It has exceptional ocean views as well as sound or ICW views on the side and backend.  Very unique condo with selling points. The pool was redone in 2016ish and is excellent.  One of the condominium's best features is that it adjoins Freeman Park in Carolina Beach.  That is a section of beach on the north end where one can get a parking pass for your 4 wheel drive car and park on the beach, put up your flags and tailgate.  I hear it is similar to Daytona Beach.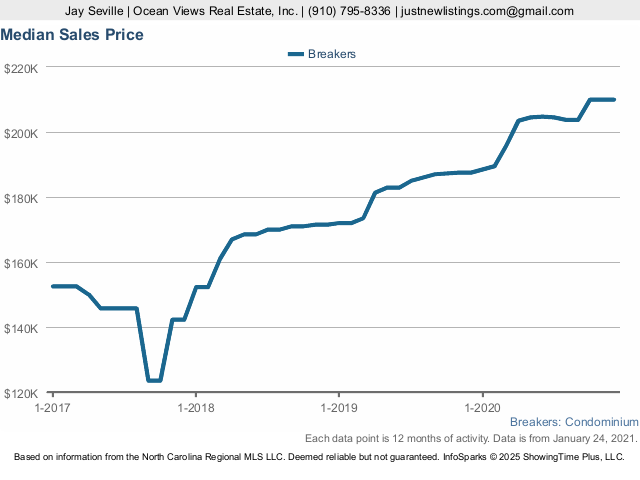 Updated 2019 Rental income for Breakers Condo Carolina Beach
Recently I came across a unit for sale for $225,000 and saw proof that the owner–very Savvy with VRBO Etc — had a gross revenue of $37,000 for her one bedroom unit on the top floor. This is amazing because typically 2-bedroom 2-bath Oceanfront units in Carolina Beach will gross $35,000. So it's a good example of how individual owner who knows how to work the system can gross a lot more by ranking high within VRBO, Airbnb, Etc. Typically a property manager would gross perhaps $20,000 for one of these units at the breakers condo, but an individual owner knows what they're doing can get into the mid-30s.
Active listings at 1801 Canal Dr