Waterford of the Carolinas homes canal front
One of the original planned communities in Leland NC real estate is the Waterford of the Carolinas with approximately 1167 homes. It really exploded in the boom of 2005-2008 and was a precursor of sorts to Brunswick Forest. It is comprised of mostly brick homes with 19 secondary neighborhoods within. Its disinguishing mark are miles of "canals" throughout the neighborhood offering wonderful water views and small, quaint docks with water full of life — habitats for wildlife.  One of its best selling points as the region gets more populated with heavier traffic is its convenient location to endless retail selections and just 5 minutes to wilmington.  It's about 40 minutes to the Oak Island beach as well!  For the great landscaping and canal maintenance, clubhouse, fitness center, pool, tennis, pickelball, etc. the hoa fee is about $1250-1300/year.  Very reasonable for such an amenity rich community. The community is situated on the banks of the Brunswick River, and it features a number of amenities and attractions that make it an attractive place to live.
Often your best info on a Leland neighborhood is via its own residents.  A Robert Goldman who lives in Waterford of the Carolinas took this picture in December 2022!  Very kind of him to let us all see it on the website. It really tells the tale  of Waterford's unique canal front feature that almost no other neighborhoods in SE NC have.  So daily you have the sun and lights reflecting off of the water throughout the community.  For those of us who love the water that is another qualify of life variable it brings to the table.
Waterford of the Carolinas offers a range of housing options, including single-family homes, townhomes, and patio homes. The community is known for its beautiful homes and lush landscaping, with many homes featuring views of the Brunswick River or one of the community's many lakes.
One of the highlights of Waterford of the Carolinas is its amenities. The community features a large clubhouse that offers a fitness center, billiards room, and social spaces for residents to gather. Additionally, there are several outdoor amenities, including a pool, tennis courts, bocce ball courts, and miles of walking trails. Waterford of the Carolinas also has a 30-acre lake that is perfect for fishing and kayaking. It is conveniently located just minutes away from the historic city of Wilmington, where residents can enjoy a range of dining, shopping, and entertainment options. Additionally, the community is close to several beautiful beaches, including Wrightsville Beach and Carolina Beach, which offer opportunities for swimming, surfing, and other water sports.  It offers easy access the many attractions and amenities of Wilmington, including its historic downtown, museums, shopping, and dining options.
Waterford of the Carolinas is also known for its friendly community atmosphere. The community offers a range of social events and activities for residents, including yoga classes, book clubs, and community-wide events. Additionally, there are several clubs and organizations that residents can join, including a gardening club and a fishing club.
Overall, the neighborhood is a beautiful and welcoming residential community that offers a range of amenities and attractions for residents to enjoy. Its location near Wilmington and the beaches of the North Carolina coast make it a great choice for anyone looking for a place to call home in the area.
Beaches near Waterford of the Carolinas
It is located in a convenient location that is close to several beautiful beaches in the area. While it is hard to determine which beach most families in the community go to, some of the most popular beaches in the region include Wrightsville Beach, Carolina Beach, and Kure Beach. Wrightsville Beach is a popular choice for families, with its wide beaches and range of activities, including swimming, surfing, kayaking, and paddleboarding. The beach is known for its family-friendly atmosphere and is a great place for children to play and explore.Carolina Beach is another popular choice for families, with its historic boardwalk, amusement park, and aquarium. The beach offers a range of activities, including swimming, surfing, and fishing, and is known for its relaxed and laid-back atmosphere. Kure Beach is a quieter and more secluded option that is great for families who want a more peaceful beach experience. The beach is known for its beautiful scenery and natural surroundings, including its large dunes and sea turtle nesting areas.Overall, there are many great beaches near Waterford of the Carolinas, each with its own unique features and attractions, so families in the community have plenty of options to choose from when it comes to enjoying a day at the beach.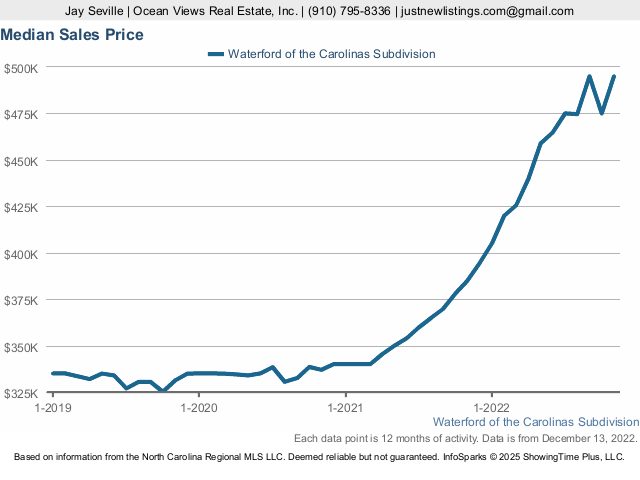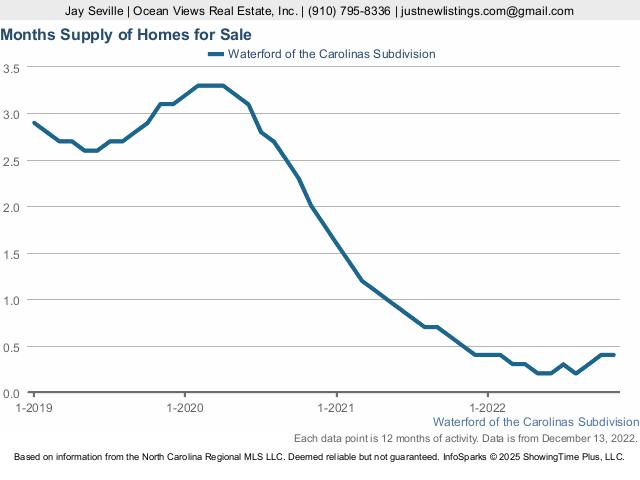 Start of list of properties
# 100386765
The Braddock Group, LLC
# 100385499
Debbie Hopper Real Estate Group LLC
# 100385418
Coldwell Banker Sea Coast Advantage-leland
# 100384893
Coldwell Banker Sea Coast Advantage-leland
# 100384843
Coldwell Banker Sea Coast Advantage-midtown
# 100383647
Coldwell Banker Sea Coast Advantage-leland
# 100380901
Coldwell Banker Sea Coast Advantage-midtown
# 100379312
Century 21 Collective
# 100376620
Coldwell Banker Sea Coast Advantage-leland
# 100375833
Re/max Executive
# 100375297
Intracoastal Realty Corp
# 100374489
Network Real Estate
# 100371762
Berkshire Hathaway Homeservices Carolina Premier Properties
# 100371470
Intracoastal Realty Corp
# 100370933
Keller Williams Realty
# 100370781
Coldwell Banker Sea Coast Advantage
# 100369781
Intracoastal Realty Corp
# 100368301
Coldwell Banker Sea Coast Advantage-leland
# 100368974
Century 21 Vanguard
Listing Data last updated: 1st June, 2023 01:00 MST