Wrightsville dunes Condos for sale Wrightsville Beach NC
This is a summary of Wrightsville Dunes condos for sale in Wrightsville beach.  These oceanfront condos are the bomb.  They are exclusive as the prices have risen so much the past 5 years.  Also keep in mind that Wrightsville Beach are the most exclusive in the state of North Carolina.  Short sales and foreclosures at this condo are non existent like the rest of the real estate market.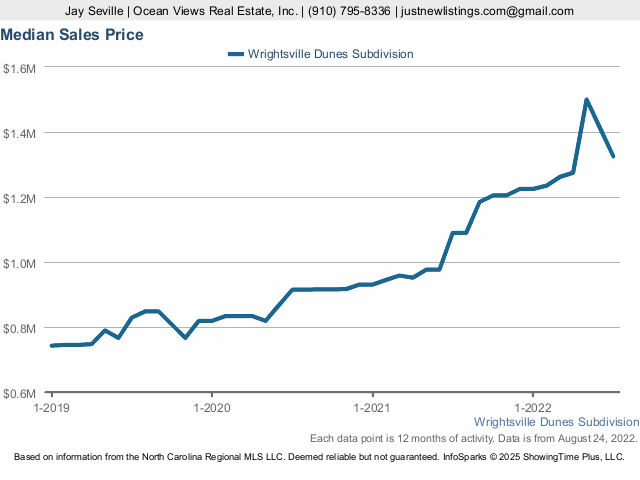 Wrightsville Dunes Actives and Recent Solds
Start of list of properties
# 100373973
Intracoastal Realty Corp
# 100368874
Berkshire Hathaway Homeservices Carolina Premier Properties
# 100368770
Re/max Executive
# 100367296
Ocean Views Real Estate, Inc.
# 100343892
Hardee Hunt & Williams
# 100336689
Hardee Hunt & Williams
# 100335148
Port City Properties, Inc
# 100317040
Intracoastal Realty Corp
# 100305767
Barber Realty Group Inc.
# 100289008
The Rachel Kendall Team
# 100288525
Intracoastal Realty Corp
# 100276619
Intracoastal Realty Corp
# 100267504
Re/max Essential
# 100266063
Bluecoast Realty Corporation
# 100265906
Hardee Hunt & Williams
# 100258637
Bryant Real Estate
# 100258140
Intracoastal Realty Corp
# 100327807
Hardee Hunt & Williams
# 100253004
Intracoastal Realty Corp
# 100252499
Hardee Hunt & Williams
Listing Data last updated: 1st June, 2023 08:00 MST